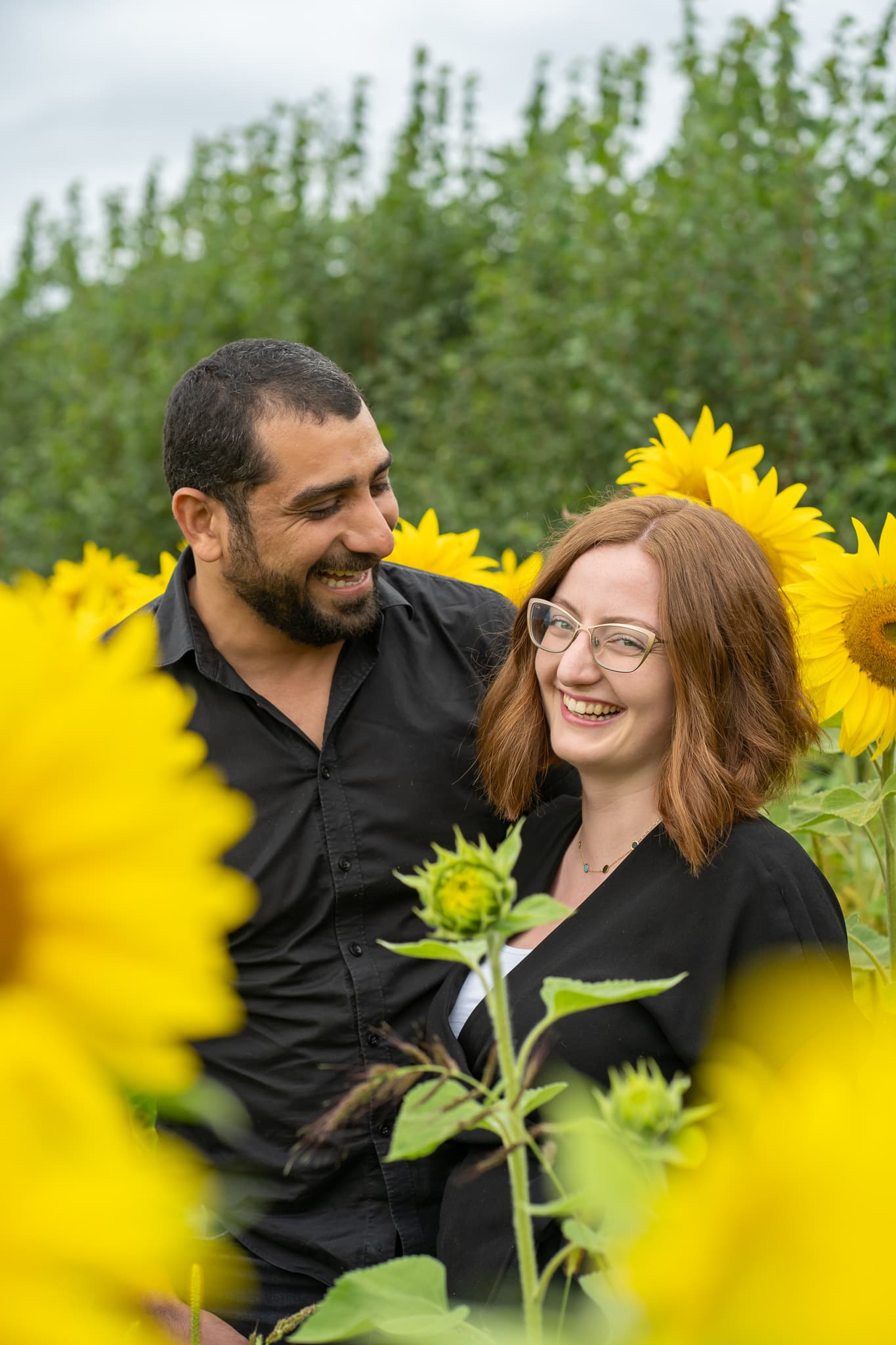 It is not only the photographer you want to get used to but also your camera. This is probably one of the first times you will be in front of the camera for an extended period of time. It can be really daunting as the focus is all on you and some couples worry they will feel like its some awkward photoshoot. I always use two cameras on your wedding day and so it can even look daunting at first. 
Engagement shoots are the best way to get used to having the camera facing you before your wedding day. Soon you will realise it is not that bad – I promise! 
Once you get used to the camera pointing your way you realise it isn't as bad as you think and it certainly doesn't jump out at you! I am always more than happy to show my couples what I am doing behind the camera so you can see the process involved in getting your photos. 
By the time you get to your wedding day that nervous camera is facing me feeling is long gone and you can relax much easier. The more relaxed you are with the camera the more natural your photos will be.